• Inspiration •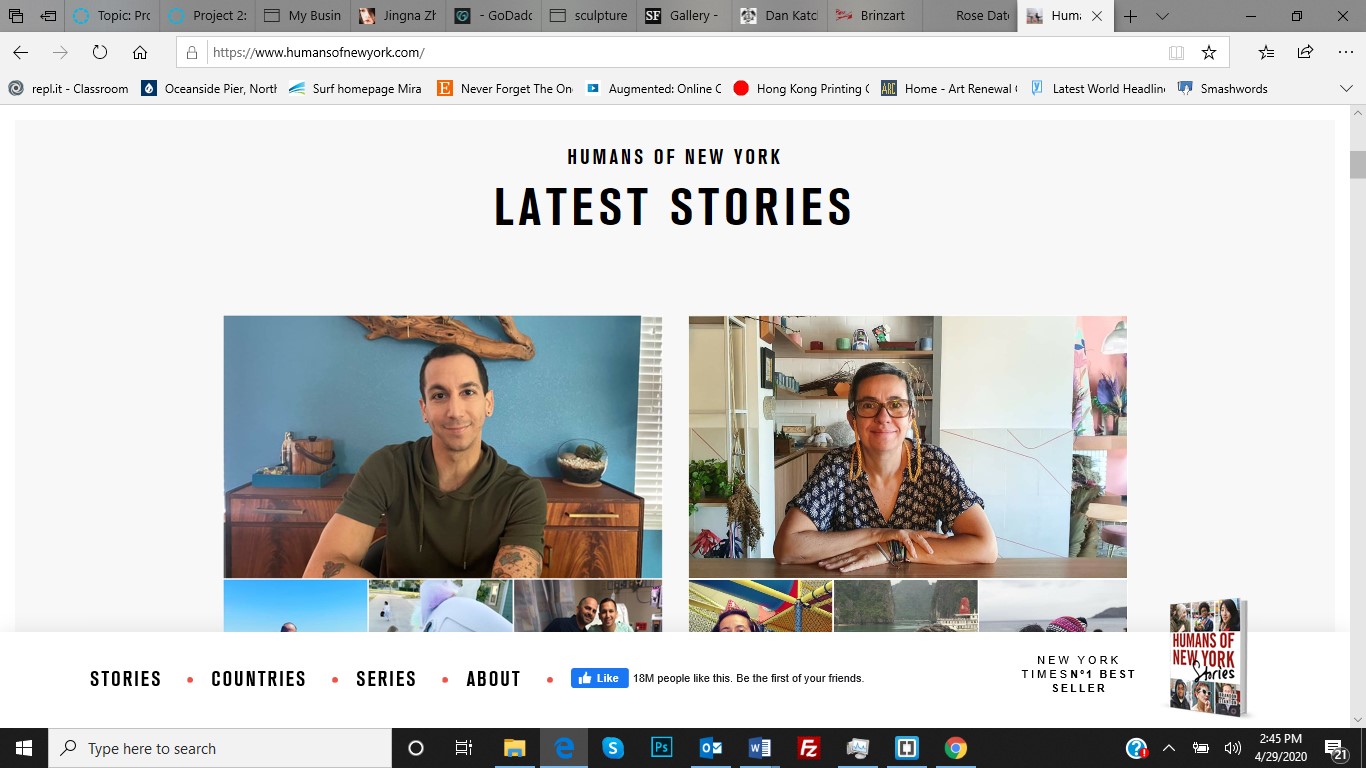 Technology and the Human Element
My relationship with technology began with monochrome monitors and metal keyboards that required a floppy disc with DOS to make your computer work. I have witnessed the evolution continue with the advent of color and the Internet, all the way to where we are today. Technology comes across as being cold. No real "touch", no genuine feeling or embrace. Until I was introduced to "Humans of New York." It is a collection of human-size stories from countless individuals that have a heartfelt expression to share.

It began on the streets of New York, where a young photographer would go for public walks and photograph random people. His goal was to photograph 10,000 New Yorkers doing normal activities. Eventually, he sat with them to hear their stories. His name was Brandon Stanton and in 2010, unbeknownst to him, he began a social phenomenon.

On his daily walks through all the boroughs of New York, his growing collection became too heavy to keep in a journal, so he started a website/blog titled "Humans of New York". Soon, a million people a day were tuning in to his website to read his daily stories of humanity. This archival of the human spirit is now in multiple countries, many languages, a #1 Best Seller book, and some 20 million followers on Facebook. Congratulations Brandon!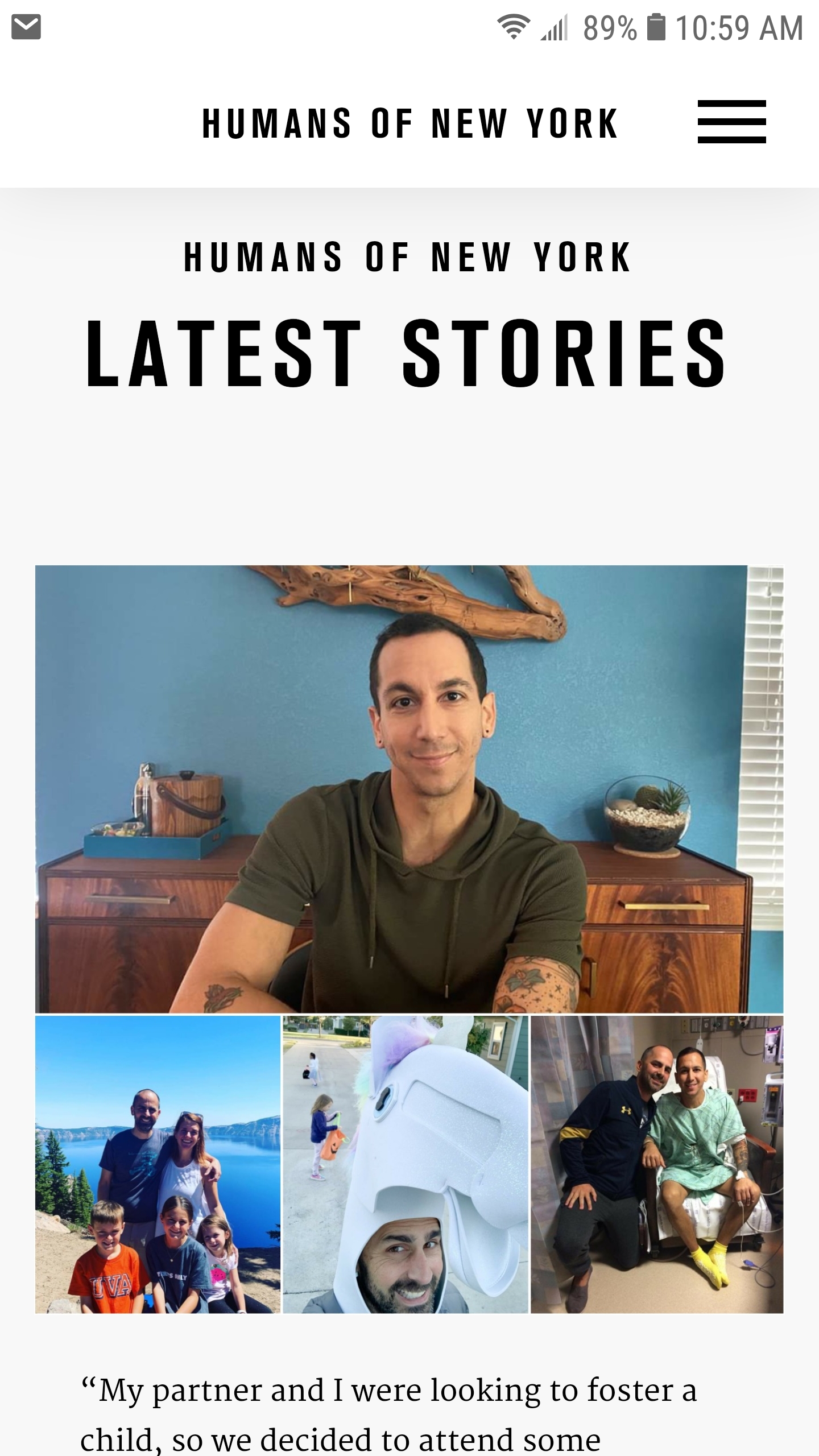 This is the website I want to make for my last project. Something that touches the heart and transforms a dreadful day into a magnificent day. There are few sites out there that focus on human appreciation. There are religious sites or self-help sites, but none that I can find where the bulk of the material found on the site is testimonial in nature.

To complete this project I have selected sites that focus on the aesthetic look, such as fine art galleries and artists to use as an influence for the design. This could be a fantastic challenge, both creatively and to see if it has legs

Kind regards,
John Slowsky