A Day in the Life of
Stuart the Beagle
---
[ To view HTML Elements page, please click here. ]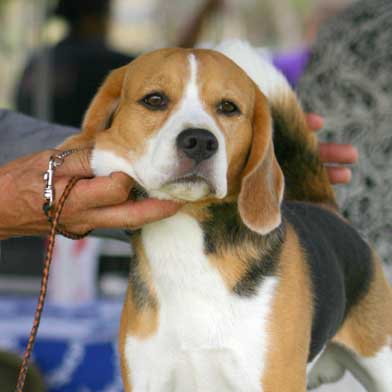 Greetings! My name is
Stuart
. I am a retired show dog at the ripe old age of 4 years. My breed is known as a
Beagle
, a popular small hound used for hunting rabbits! Today, I am currently residing in my new home in San Diego, CA with my people, Mike and his wife. As a former show dog, I must say that life was pretty hectic and a lot of hard work. But even in retirement, it's still a tough job being a Beagle! The following is a glimpse of a day in the life of me,
Stuart
! So here we go...."
7 AM...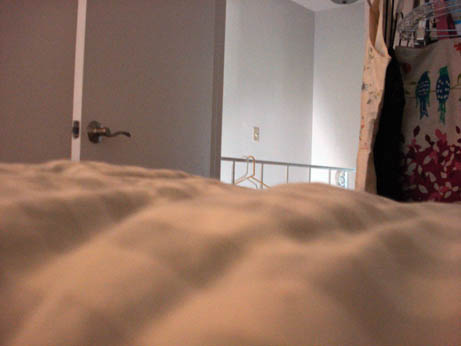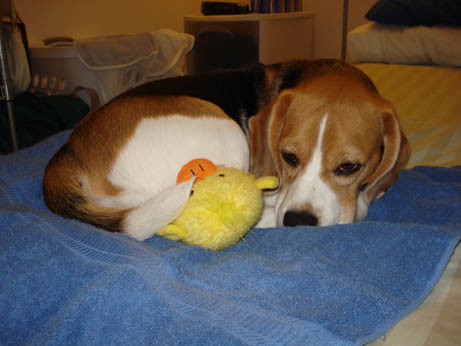 "Hey.. what's that noise?! Stupid person woke me up again.... doesn't he realize that it's only 7 AM?! And here I was having a nice dream about chasing after rabbits, lying on this nice comfortable bed! .. Wait.. is that Mike making
breakfast
?!?! I think it's time to run downstairs and hopefully he will give me some of what he is having! Oh what a great start to the day! FOOD!" (Click
here
to see what happens next.)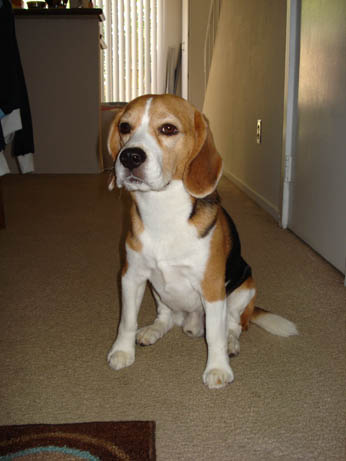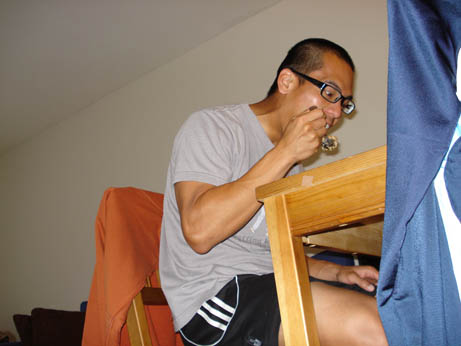 "Well, I'm sitting here now trying to give Mike my pleading look, but it doesn't seem to be working... that glutton eats like it's his last meal. He is also pretending that he does not notice me. What a jerk!" (Click
here
to see what happens next.)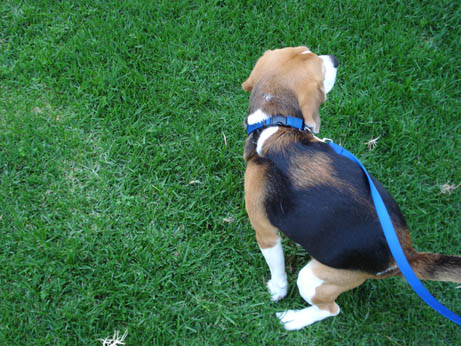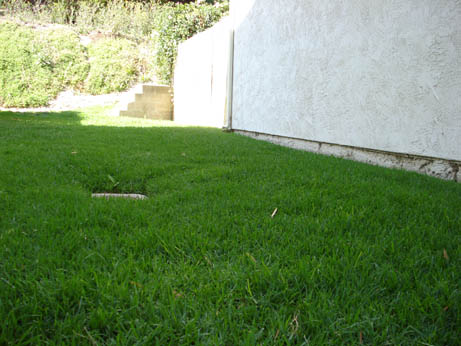 "What the heck... I sit there and give him my best 'poor me, I haven't eaten in days' look, and instead of giving me food he takes me outside! Oh wait... I think I have one brewing... oh here's a nice spot! Hey, make sure nobody is watching!" (Click
here
to see what happens next.)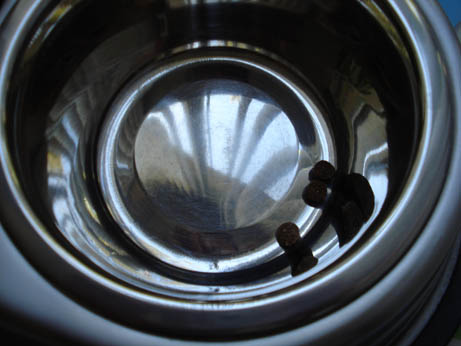 "I feel much lighter now! Alright, it's chow time!" This is my favorite type of dog food, and it's called Prairie from Nature's Variety.
My people buy it from this store called Pet People. That place is great because the employees are nice and feed me treats!"
---
[ Current - 7AM | Next - 11AM >> ]