11 AM...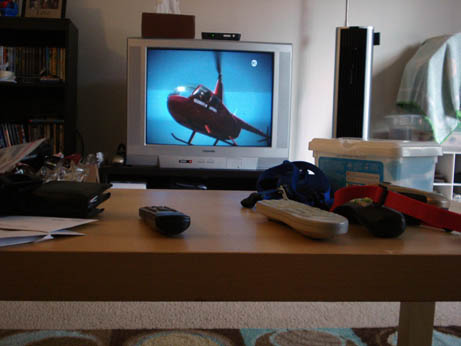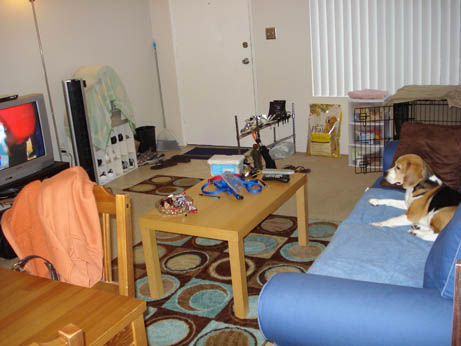 "Well, it seems like everyone is occupied. Mike is kind of running around the whole place like a madman. He's so restless sometimes. I think he's fixing stuff right now. At least his wife is staying in one place so she's keeping me company. She's kind of busy working on that thing though... it's a screen of some sort with colors on it and she's pushing all these buttons on there and it makes funny clicking sounds as she presses those buttons. It looks kind of like one of
these
. Well, at least she left this box on for me to look at. There are people inside of this box! Oh, and is that a helicopter? And this box talks to me and plays music sometimes too! Sometimes when those colorful pictures are not showing on the box, I see a faint image of another Beagle.. perhaps there is another Beagle living in that box? Or is there a ghost? Maybe I'm just hallucinating!" (Click
here
to see what happens next.)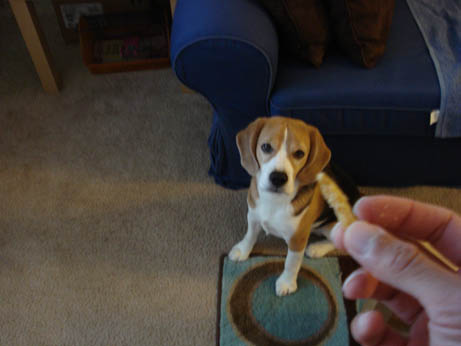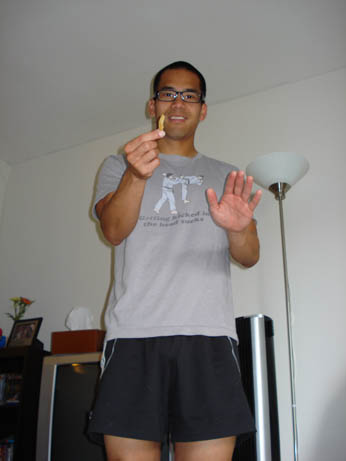 "I'm getting a little bit hungry now... wait, is that a treat?! Score! They seem to like giving me food when I sit down, so I'll sit! This is so easy. My people are suckers!" (Click
here
to see what happens next.)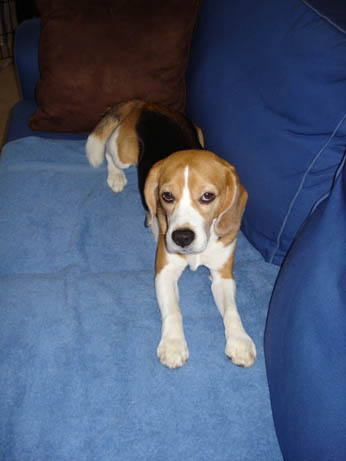 "So much more to do.. let's see..."
Schedule for rest of the day:




Sleep
Eat
Smell things
Sleep
Poop/pee
Smell things
Chew on toys
Chew on rawhide
Sleep
Smell things
Scratch
Sleep
Eat
Sleep
"I've got more work to do!"
(Click
here
to see what happens next.)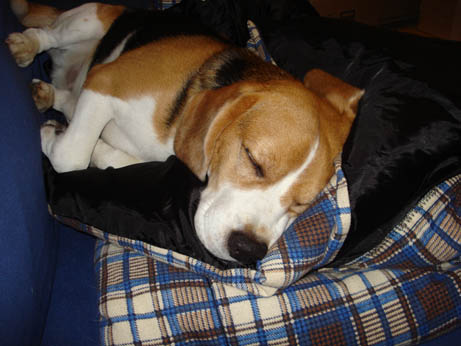 "Zzzzzzzzzzzzzzzzzzz............."
---
[ << Previous - 7AM | Current - 11AM | Next - 3PM >> ]